Flow-on effect of fish screens technology a win-win situation for farmers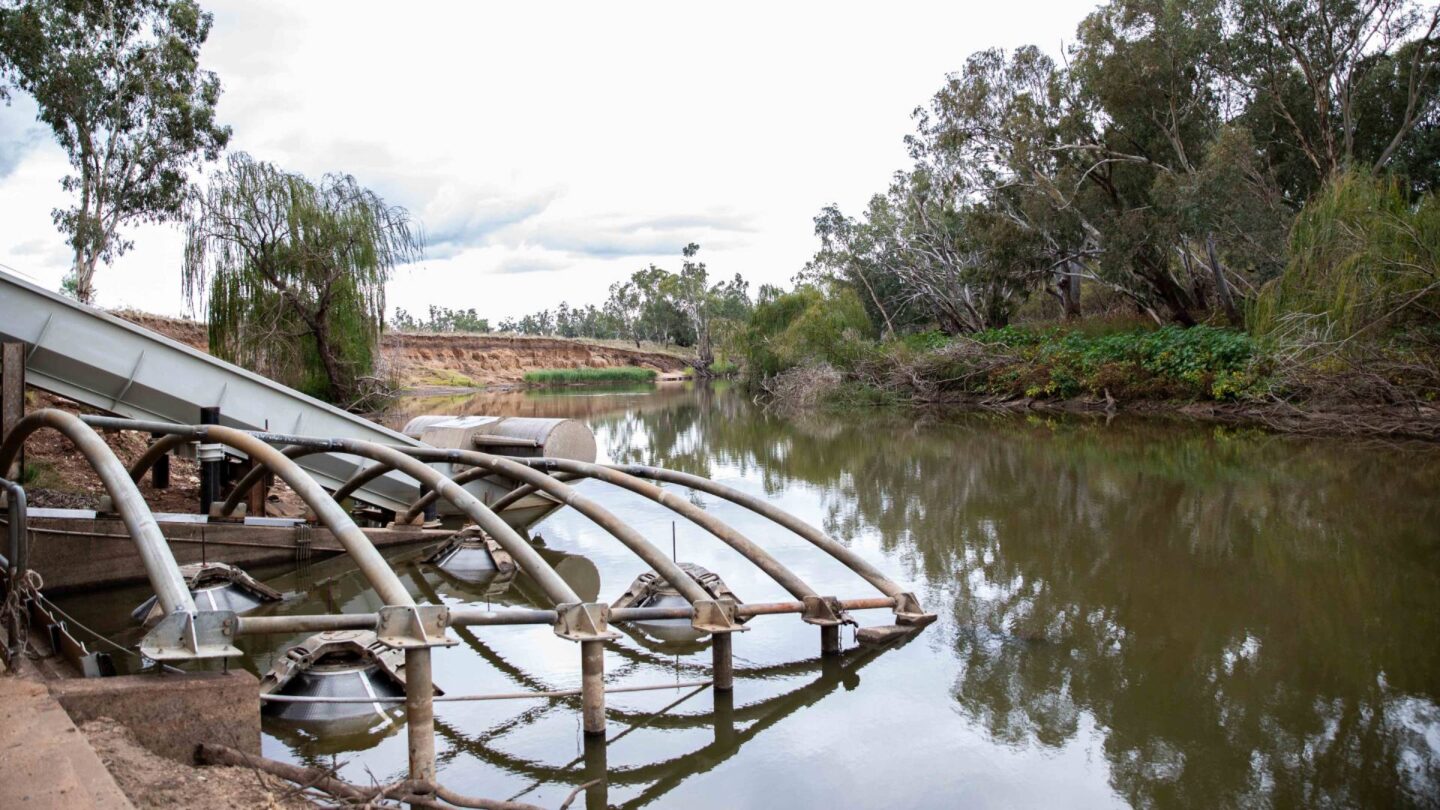 The introduction of modern fish screening technology in recent years is not only a huge benefit to Australia's fish populations but it is saving farmers precious time, money and natural resources.  
Tens of millions of native fish are removed from our rivers on an annual basis due to thousands of pumps and gravity-fed diversions which extract water from waterways across Australia that have no screen or are fitted with ineffective screens known as trash racks.  
Shane Smith is the manager of the Trangie Nevertire Irrigation Co-operative Ltd, which is a members-owned irrigation scheme that pumps out of the Macquarie River in Central West NSW, servicing 33 metered offtakes for a variety of crops and livestock farms.  
There is also the stock and domestic pipeline running 24/7 servicing 103 metered outlets on 67 farms.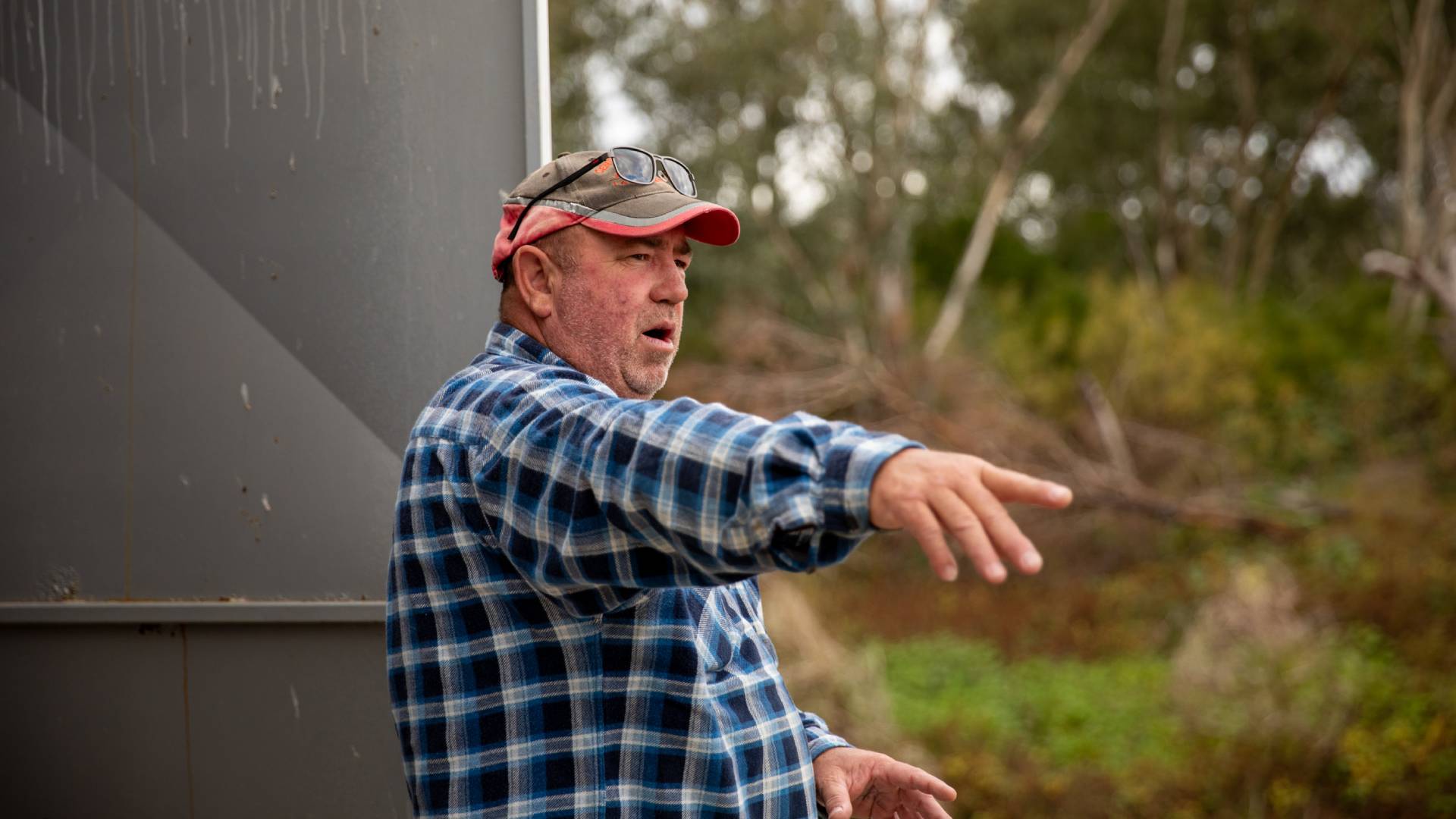 Four years ago, a seminar was held by NSW DPI Fisheries and AWMA Water Control Solutions which highlighted benefits of introducing modern screening pump intakes for both the environment and local irrigators. 
A screening solution was designed and fitted to the Trangie Nevertire Irrigation Scheme in 2020 so trials could be conducted.  
Being an avid fishing enthusiast, Smith had asked the members numerous times about pump screening to protect fish stocks in the river system and he'd been told to literally "go jump in the creek".
There was a fear that screening pumps would create a flow volume restriction and members were concerned about not getting the water they had ordered. 
However, Smith said after using modern fish screens for the past two irrigation seasons, the members-based cooperative had been delighted with the outcomes of the trials. 
All of the irrigation, stock and domestic pumps are now screened for the Co-operative – that's seven pumps with a capacity of 800ML/day in total, Smith said.  
"We have seen numerous benefits," he said.  
One of the main advantages of using the new fish screens is that they minimise the amount of debris in the form of sticks, leaves and gumnuts, as well as the aquatic species, that gets sucked into the irrigation pumps.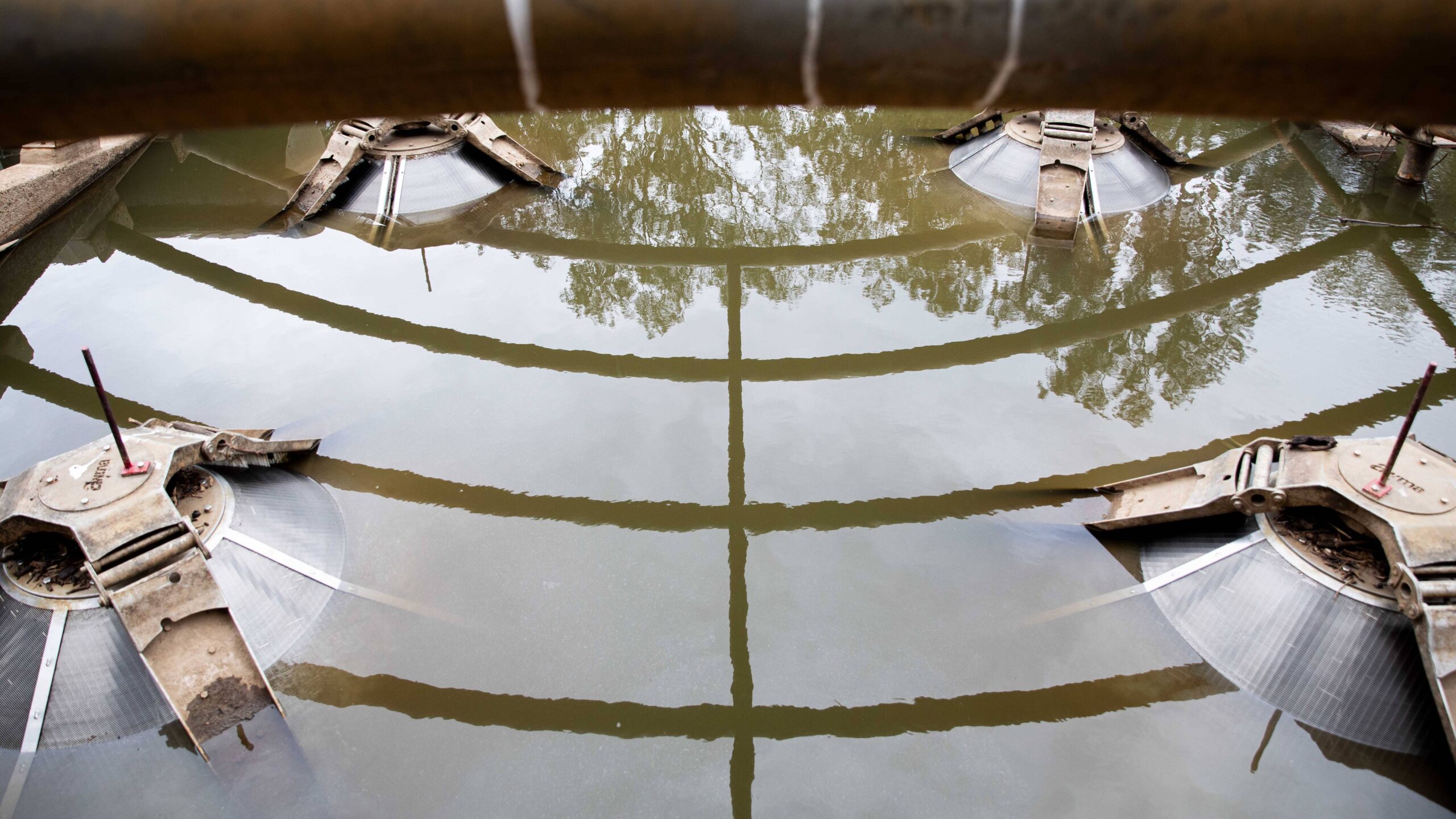 Smith said smaller fish were powerless to prevent themselves being sucked into the old pumps with high intake velocities, whereas now fish eggs and small-bodied species can travel right next to the screens without being affected.  
"The Macquarie River has a lot of beautiful gum trees all the way along it and on a windy day, if you've got gum leaves coming down the river the amount of debris that we can sometimes pump can be astronomical," he said. 
Pumping large amounts of debris clogs up the old pumps at the pump station, and many hours can be wasted by farmers needing to unblock sprinkler heads on their lateral move irrigators and pivot systems to clear out the debris.   
"On a 24-hour pumping period, your pumps are normally running and drawing in debris and that debris will build up and slow the water capacity that you're pumping," Smith explained.  
"If I was pumping 100 megalitres a day and slowly those leaves were building up that'd drop off to 80 megs a day. So, the efficiency straight away of the water intake is not there and because of that blockage, you're also increasing the power usage along with not fulfilling the members' water orders.   
"By backflushing the pumps, you effectively have to turn the pumps off and the weight of the water in the pumps will come back through and push all that debris away again. With the screening technology we've seen that we don't have to do that as often.   
"We'd normally backflush every day or every second day before we had the screens. Now it's once a week or we stretch it out to once every 10 days.   
"Every time you switch your pumps off and then switch them all back on again, there's a peak in power demand and we get charged for that."   
Smith added that it was devastating to see the effect the old pumps had on the local native fish population.  
"On an unscreened pumping solution that we had, with the size of our pumps, the intakes were massive. We could shut the pumps off and we could still see the fish from 2km downstream in the channel trying to swim back into that last little bit of current that was flowing down, trying to get back up into the river," he added. 
"We'd see that all the time before we screened the pumps.   
"I used to have a landing net sitting up in the shed and every time we'd shut the pumps off, I'd go down and get the native fish and put them back in the river.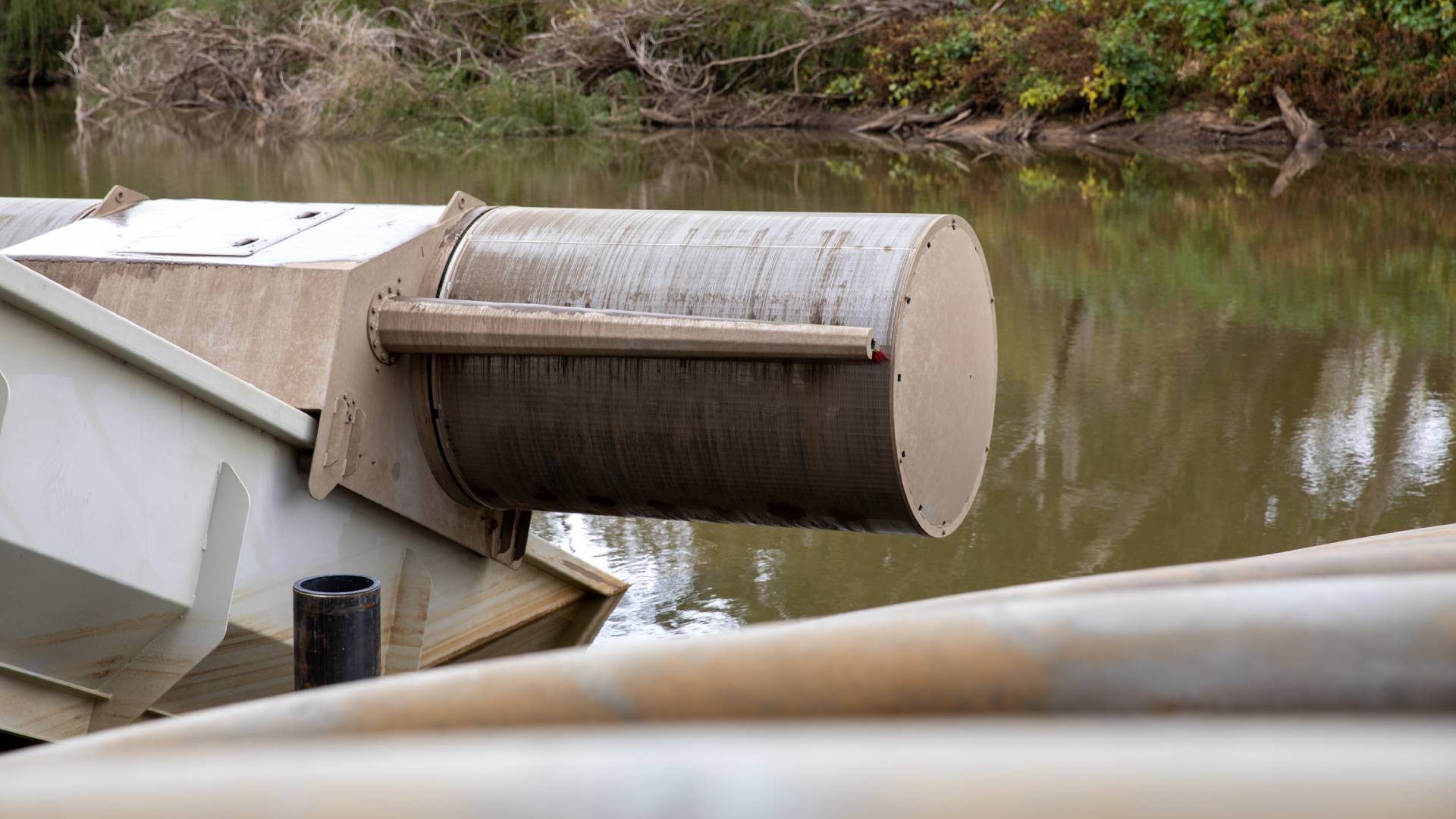 "They were getting through screens that were the size of a house brick, or a bit bigger. Large fish would often get impeded against the screen, killing them and we'd be seeing them float to the surface when the pump was turned off.   
"Some fish would come up through the pumps and they'd be chopped in half. We don't have that anymore because they have to get through a 2-3mm wedge wire."  
And the flow-on effect of the new technology doesn't just stop at the fish populations, with the farmers, tourism industry and recreational fishers also reaping in the benefits.  
"This is a co-operative so it's a members-owned scheme which actually owns the whole infrastructure here. Those members, individually, will have water coming on farm," Smith added.  
"They used to have that debris when we were pumping leaves and things like that. It'd make it to the farm and block their lateral irrigators.  
"So if you're lowering the debris that they're getting on farm, you're saving labour for that farmer and you're reliably getting water that you are meant to be pumping onto that crop which creates a better yield. So, it's a win-win.   
"If we're saving fish and also doing our members a favour by reducing their operating costs with the power, it's not just that.   
"It's cafes, shops, motels and caravan parks, all of the industry for fishing - you bring more people to the area if you've got better fishing. Fishing is one of the most participated sports in Australia. 
"Everybody gets a benefit from it, and that's a great outcome."