Helping Australia's waterways with modern fish-protection screens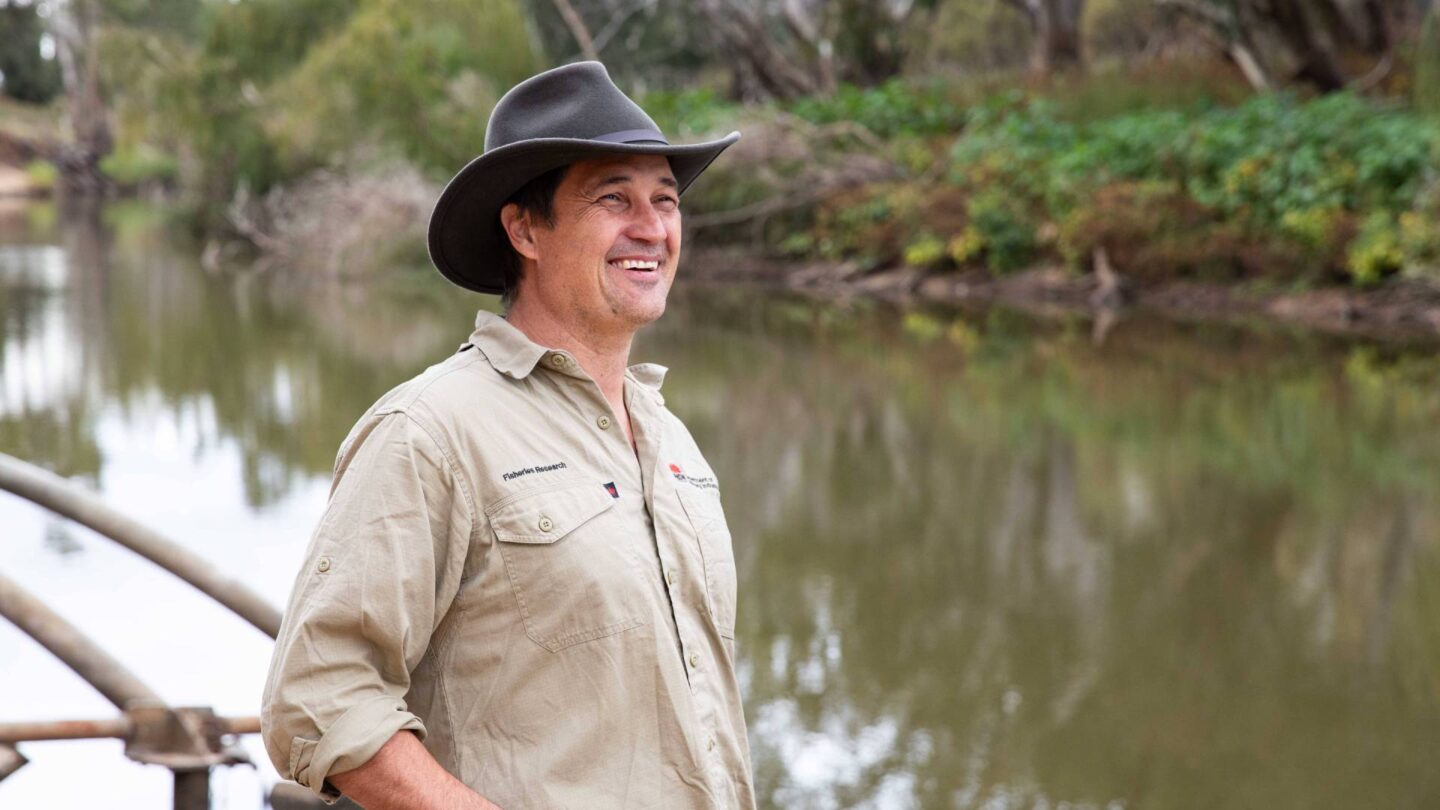 The introduction of modern fish-protection screens is set to make a massive difference
to the health of Australia's rivers.
Now, the goal is to convince the nation's farming community that this best practice for water access isn't just good for the environment, but good for them as well.  
Dr Craig Boys is a distinguished fisheries scientist from New South Wales and one of the leading figures of modern screening.  
He believes a lot of farmers will be convinced to adopt the technology, once they see it in action. 
"When you're looking at a modern fish screen, it's a new innovation for Australia. It's a disruption to what we currently do now, how we divert water," Dr Boys said.
"A lot of farmers are keen fishers and they're progressive and they're keen to look after the environment, so they'll buy-in from the fish-protection perspective.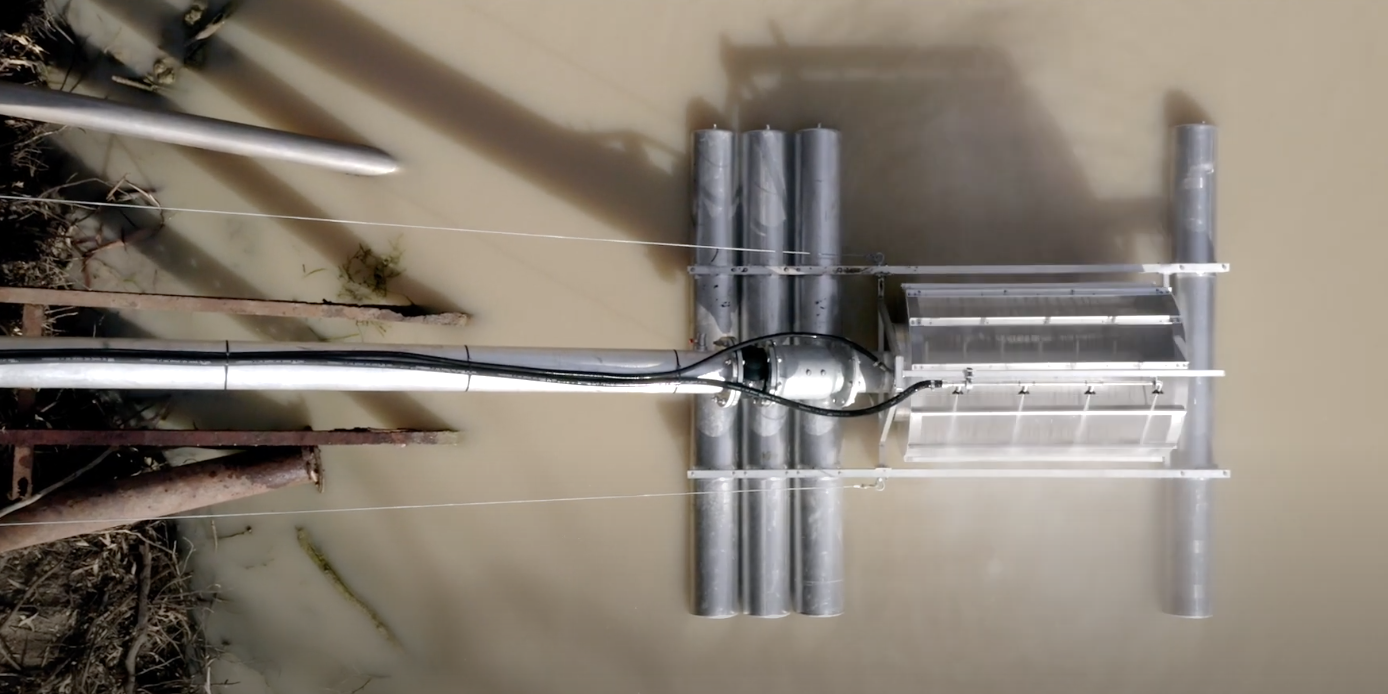 "But they're also running a business, so they need to know thatthere's something in it for them, whether that's reduced maintenance time or savings on pumps." 
Putting the concept of diffusion of innovations into practice, Dr Boys said each water user sits on a bell-shaped curve. 
"You've got about 16% of the population that are innovators and early adopters and, at the other end of the scale, you've got about the same that are laggards. They're never going to adopt," he explained. 
"The rest of them – around 60-odd per cent – are the majority and that can be divided up into the early or late [majority]. They need to see someone try something first, that's human nature."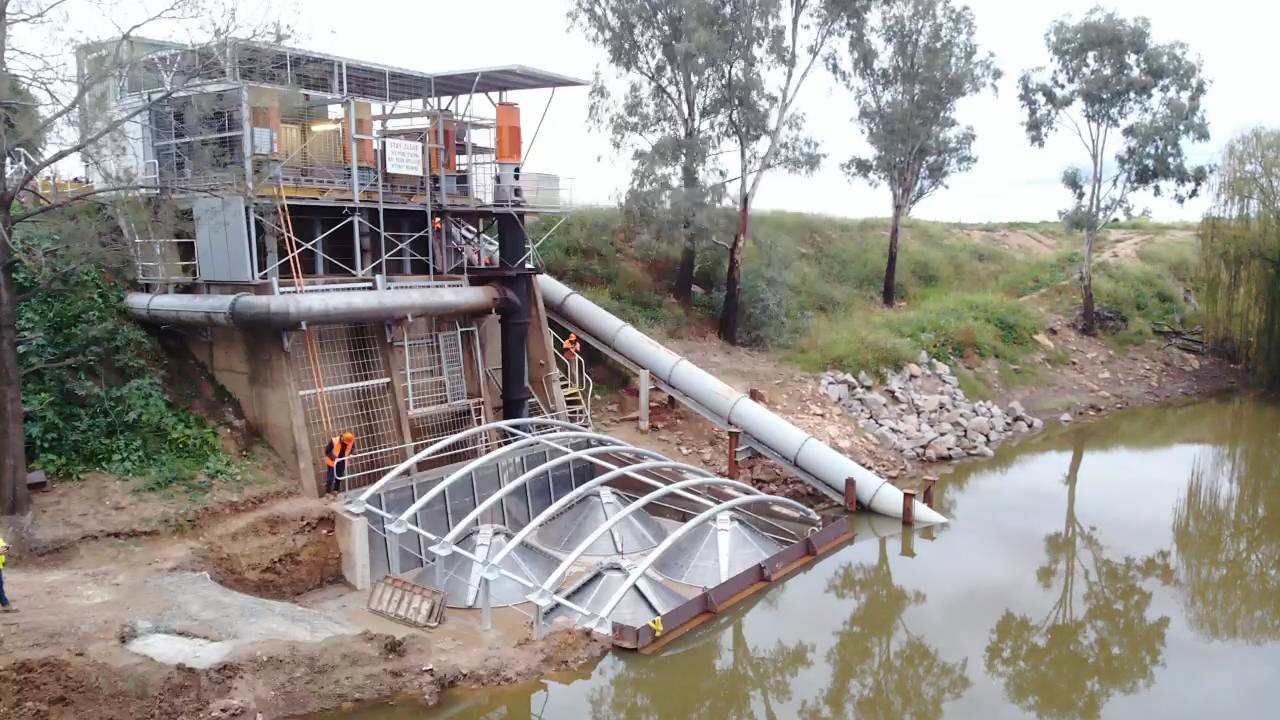 Dr Boys said the farmers who have been part of the initial phase of the fish screens roll-out have realised all the added benefits. 
"We're able to demonstrate not only the benefits for fish, but the benefits for farmers. They help us sell that concept to the majority," he added.
"No one sells a screen like a farmer with a screen and that's the diffusion of innovation." 
There are around 4500 unscreened pumps in NSW  and hundreds of gravity-fed diversions which are impacting native fish populations.  
It is estimated that millions of native fish are removed from our waterways every year due to outdated 'trash racks' and unscreened diversions in Australia.  
Dr Boys said water velocities are too high in an unscreened or trash rack diversion, so native fish get sucked into that intake with all the sticks and gumnuts, and end up going through the irrigation channels. 
"When you put one of these modern fish screens on, they've got a much larger surface area and much finer mesh. 
"These are about 2-3mm wedge wire. And what that does is it really slows the flow of water, so it spreads the velocity across the whole screen. 
"Instead of getting suction of about three metres per second, you've got suction as low as 0.1 metres per second. It's extremely low, you can put your hand on any part of that screen and you actually won't feel any suction and, because of that, the fish can swim really close to the screen and they don't get sucked against it.  
"The size of a fish that can get taken in an unscreened diversion is as big as fish come. We've seen fully-sized Murray cod and golden perch being sucked into pumps – sometimes they'll make it through, sometimes they'll get chopped in half.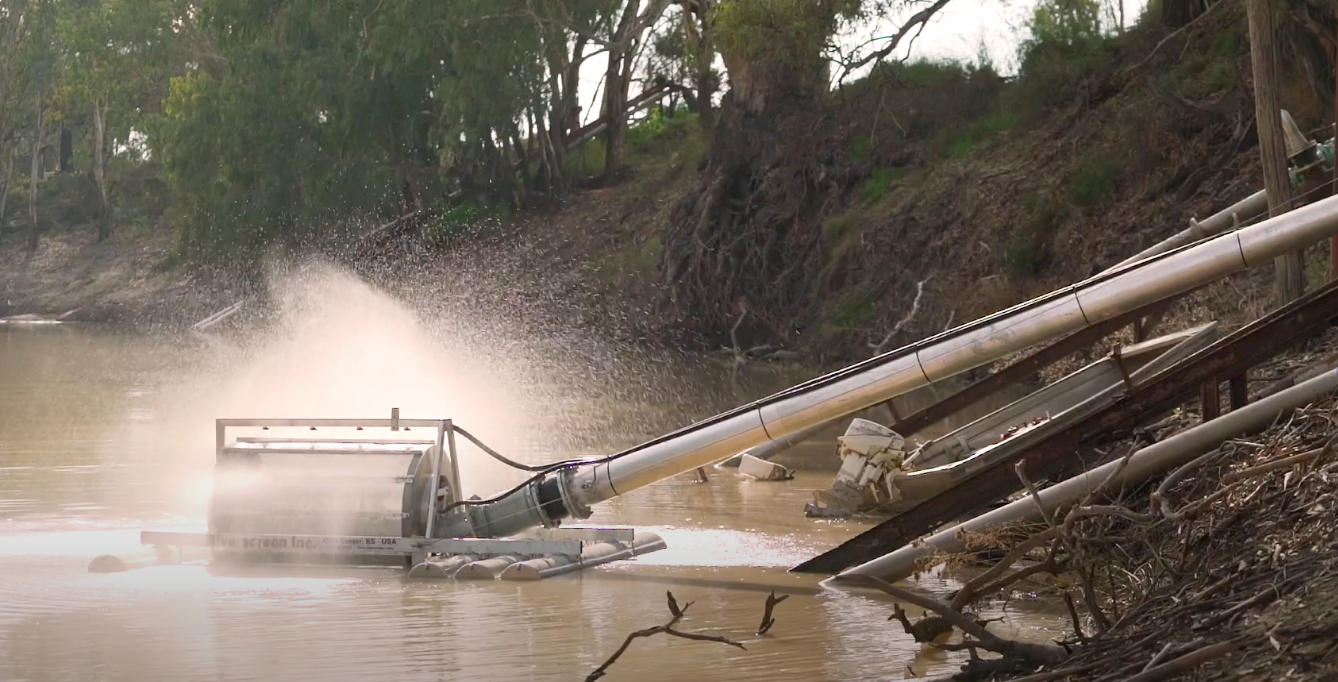 "Irrigators don't want fish in their intakes, they don't want debris, sticks, gumnuts, leaves. They're going to clog their centre-pivots and inline filters. They want to keep that in the river so while the screens are achieving great things for native fish, they're also achieving great things for farmers, by keeping that debris out of their supply." 
Modern fish screens are widespread in North America, throughout Europe and in New Zealand.  
Dr Boys said Fish Screens Australia had taken those best designs from overseas and tailored them for Australian conditions, fish species and farms. 
"We know that these screens perform. They're ready to be adopted and installed and they're ready to save farmers time and money, and save fish," he said.
"We've done close to 10 years' worth of research, we've swum fish in flumes, we've tested screens in real river systems and we've monitored fish and from that we've been able to determine the best aperture size for the screens and the best velocities to suit our native fish.  
"Through that, we've got 100% confidence that we know that these screens can work for Australian conditions." 
Dr Boys expects to see an upswing in fish populations where the fish screens are operating, particularly in areas where habitat restoration projects are making a difference in and out of the water.